Our Team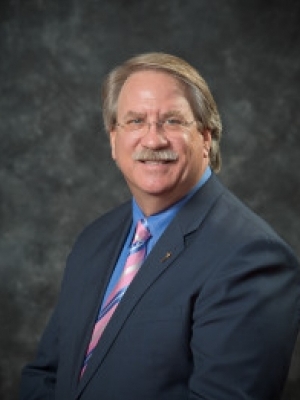 David E. Gilmore, CCIM, CAI, AARE
Managing Director
504-228-6606
David E. Gilmore, CCIM, CAI, AARE, serves as national auctioneer and managing director for SVN Gilmore Auction & Realty Company, SVN Auction Services and the SVN Asset Recovery Team. With more than 35 years of accelerated marketing experience, Gilmore has sold more than 15,000 properties at public auction throughout the United States.
A veteran auction marketing professional, Gilmore has held contracts with Louisiana Land Trust Road Home properties, New Orleans Redevelopment Authority, Jefferson Parish, the City of Kenner, the Federal Deposit Insurance Corp. (FDIC), U.S. Department of Agriculture (USDA), Resolution Trust Corp. (RTC), General Services Administration (GSA), FSLIC, Small Business Administration (SBA), U. S. Marshals Service, U.S. Bankruptcy Court, asset managers as well as many regional & national banks.
Gilmore is a recipient of the Certified Commercial Investment Member (CCIM) designation by the CCIM Institute (CAI) and Accredited Auctioneer of Real Estate (AARE) designations given by the National Auctioneers Association. He has been a multiple recipient of the Sperry Van Ness/SVN Partner Circle Award, President's Award, and Achiever Award.
Gilmore holds real estate broker licenses in Louisiana, Mississippi, Arkansas and Oklahoma and auctioneer licenses in Louisiana, Mississippi, Texas, and Arkansas. He has been an instructor for the National Auctioneers Association, the National Association of Realtors and has served as a seminar presenter at the Transact 2000 Conference in Chicago. Gilmore is also a past president of the Auction Marketing Institute, a former ex-officio member of the National Auctioneers Association Board of Directors, past president and secretary/treasurer of the Louisiana Auctioneers Association, and the 1992 Louisiana State Champion Auctioneer. In 2007, Gilmore was inducted into the Louisiana Auctioneers Association Hall of Fame.
---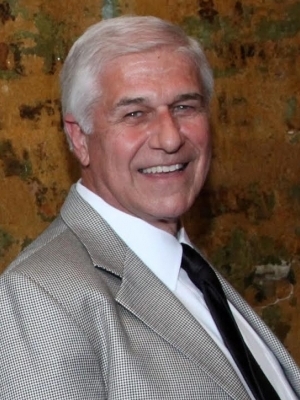 Francis J. Braud
Vice President-Senior Advisor
504-228-3345
Francis J. Braud is Vice President of Gilmore Auction & Realty Company, a New Orleans based firm specializing in the accelerated marketing of real estate and now serves as National Auction Broker and Senior Investment Advisor for SVN Gilmore Auction & Realty Company, Braud has over 40 years experience in the real estate industry.
For the last 20 years as a partner in Gilmore Auction & Realty Co. he has helped pioneer the multi-property ballroom auction sale where over 100+ properties have been offered and sold at public auction on a single night for institutions such as Mellon Bank, Bank One, Hibernia National Bank, Whitney National Bank, First American Bank & Trust, Resolution Trust Corp. (RTC), Federal Deposit Insurance Corp. (FDIC) and others.
Braud also serves as a commercial broker/owner of The Braud Company. Real estate experience includes national mortgage and Secondary mortgage markets brokerage, owner of Commercial and Residential real estate firms, Land Subdivision development and sales, commercial sales and leasing of multi-family, industrial, office buildings, retail shopping centers and Homebuilder.
Braud is a member of such organizations as Certified Commercial Investment Member-Candidate, New Orleans Metropolitan Association of Realtors-Commercial Investment Division, the National and Louisiana Auctioneers Association, National Association of Realtors, Home Builders Association of Greater New Orleans, and the New Orleans City Club New Orleans Track Club.
Braud received his Master and Bachelor of Science degrees from Louisiana State University. He resides in Kenner, Louisiana just outside of New Orleans. They have two grown daughters Danielle, CPA, Mary Kay Director, Portland, Oregon and Whitney, BSN, LRN, Luling, Louisiana specializing in Neonatal intensive care.
Expertise/Property Types Serviced – Industrial, Land, Shopping Center, Special Purpose, Adjudicated Properties
Education – Masters Business Administration, Louisiana State University, 1971 and Bachelor of Science, Louisiana State University, 1969
Biggest Accomplishments in Auction – Sale of 4 hotels in New Orleans within 1 year
---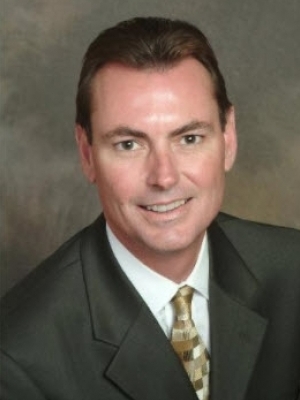 Louis B. Fisher III, CAI
National Director SVN Auction Services, LLC Senior Advisor / Certified Auctioneer
954-931-0592
Louis joined SVN as National Auctioneer in October 2001, prior to that he was the Chief Executive Officer for Fisher Auction Co., Inc. At SVN, Louis is responsible for business development, client relationship management and strategic alliances. Louis's direct presentation and sales efforts have resulted in more than $One billion in sales revenues over his career. His specific duties include lead auctioneer and he personally has conducted over 2,200 auctions with 25,000 properties and assets in 46 States, Mexico, Puerto Rico and the U.S. Virgin Islands. His responsibilities include Public Relations, extensive travel, sales presentations and seminars to top officials throughout the country. He was featured in the Wall Street Journal in 2004, 2005, 2006 and 2007 as a leader in the industry,
---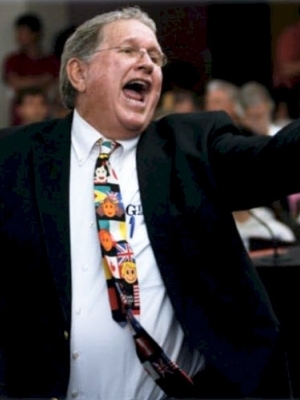 Joseph Crump
Joe has been licensed as a Louisiana Auctioneer since 1983 selling real estate, antiques and business liquidations throughout Louisiana. He has auctioned properties for the Claiborne and Jackson Parish Police Juries. Joe also has extensive experience in Cameron, Webster, Union, Jackson, Rapids, Grant, Calcasieu, Bossier, Red River and Winn Parishes. Joe has worked as an
Auctioneer, Bid Assistant and Project Manager for all of the SVN Gilmore sales since 1987. He is a licensed Real Estate Agent in Louisiana and Arkansas. Joe manages the North Louisiana and Arkansas office of SVN Gilmore Auction.
Joe graduated from Louisiana Tech University and is a veteran of the U.S. Army. He is an avid collector of various antiques and handles the auction duties for many of the North Louisiana Ducks Unlimited Annual Banquets.
---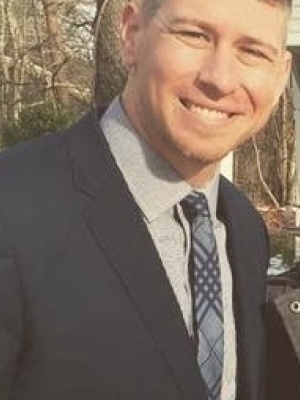 Dustin Gilmore
Online Auction Manager/IT
Dustin D. Gilmore joined the SVN Gilmore Auction Team in 2010 and serves as Online Auction Manager, IT Specialist and Social Media expert. Dustin handles all web related duties including webpage uploads, maintenance, blogging, Facebook, Twitter, Instagram, and LinkedIn. Dustin graduated from John Curtis Christian School in 2004 where he was a member of the baseball, track, and three Louisiana State Championship football teams. He attended Jones County Junior College in Mississippi and Southeastern Louisiana University in Hammond on a baseball scholarship from 2005-2009 and was a pre-season Junior College All-American in 2008.
Dustin resides in Kenner, Louisiana with his wife Kady and daughters, Sophie Clare and Swayze Kate.