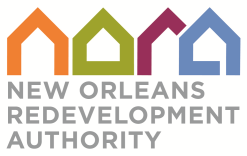 REAL ESTATE AUCTION
ONLINE BIDDING ONLY
New Orleans Redevelopment Authority (NORA)
Online Bidding September 14-18
**Click Here For NORA Property List**
Click Here For Property GIS Location Map
Virtual Buyer Seminar Video Link
---
Click Here To Submit Online Auction Agreement
---
Check back each week for updated property information
The New Orleans Redevelopment Autho

r

ity (NORA), will be conducting its next online-only auction sale of 114± Residential properties located throughout New Orleans September 14th-18th.  Properties will be sold to the highest bidders at or above the minimum bid price of $4,000 per property.   Bidding for this online auction event will commence at 8:00 a.m. (CT) Thursday, September 14, 2023, and conclude between 12:00 p.m. and 5:00 p.m. (CT) on Monday, September 18, 2023. 
Properties are located in neighborhoods throughout New Orleans including Lower Ninth Ward, Mid City, Milan, St. Claude, St. Roch, Central City, Desire, Florida, Milan, Read Blvd. East, Read Blvd. West, Behrman, Fillmore, Whitney, Little Woods, Plum Orchard, Hollygrove, plus more.
The properties are being sold on an "as-is, where-is" basis. Winning bidders are required to complete rehabilitation or construction on the properties within 18 months from the date of closing and keep such properties code compliant immediately after closing through completion of the rehabilitation or construction. Bidders may use the property for green space if their property is directly adjacent to the property acquired at the auction. There are two (2) structures that will be offered in the auction. 
Closing is required within 30 calendar days after the auction and financing will not be a contingency so buyers will need to know they can close on their purchase within the required timeframe and have available pre-approval for their own personal financing. Buyers must obtain and maintain Flood Insurance for any structures, as a condition of closing. There will be a Virtual Buyers' Seminar on Wednesday, August 30, 2023, at 6:00 PM. Visit www.NORAAuction.com for additional log-in details.
For more information about this NORA auction and to register, please contact SVN Gilmore Auction & Realty at (504) 468-6800. For the first time, bidders may also bid via an auction app. Bidders can download the app at the App Store or Google Play under SVN Auctions.
The terms and conditions set forth herein are for informational purposes only and shall not be deemed to be and are not intended to be a comprehensive or complete listing of the applicable terms and conditions. All potential buyers should carefully read the terms and conditions of the auction and sale set forth at www.NORAAuction.com. The terms and conditions set forth at www.NORAAuction.com shall govern and shall supersede any terms and conditions set forth herein.
IN COOPERATION WITH CROWN JEWEL REALTY, LLC, JEWEL BAKEWELL, BROKER