SVN Releases 2016 CRE Market Outlook Reports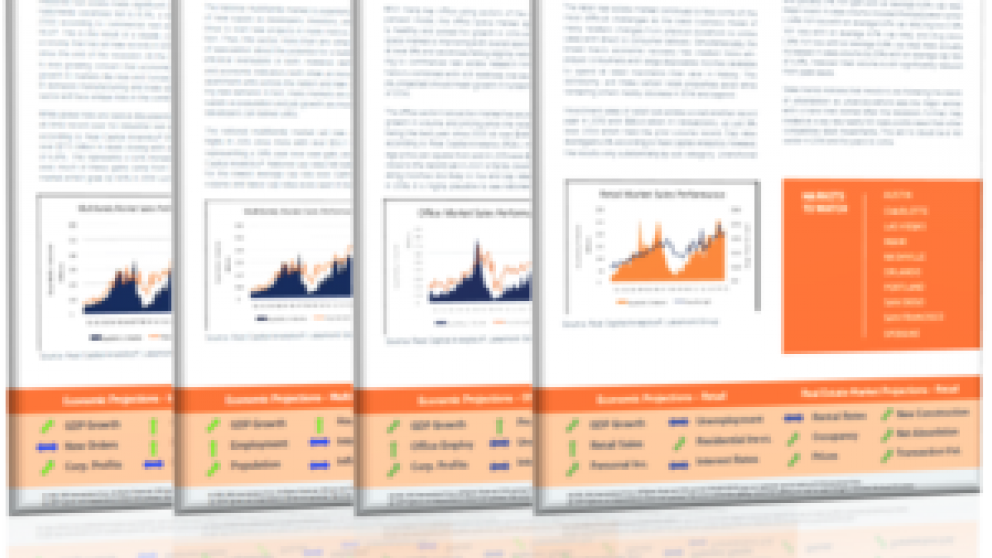 Highlights from Each Report Include:
Industrial
Chicago, IL
Global pressures weigh on growth
Net absorption strong as vacancy falls
Fundamentals improve for all industrial sectors
Demand growth persists
Yield seeking investors discover industrial properties
Warehouse is the storefront of tomorrow
Multifamily
New supply meeting demand
Rent growth fuels supply expansion
Class 'A' leads in rent growth, 'B/C' in occupancy
Record households and jobs increase demand growth
Low cap rates engender price risk fears
Baby Boomers may form next rental wave
Atlanta, GA
Office
Slow growth and steady gains
Record rents amidst still high vacancies
'B/C' holds steady while 'A' gains
Domestic strength and global uncertainty
Wide spreads indicate low risk
Return of the private office is possible
Retail
Discovering a new normal
High vacancies restrict the need for new supply
Neighborhood centers make gains on power centers
Consumer segment continues to grow
Opportunities for mispriced assets exist
Housing reconstruction to spur retail demand
Stay Updated…
Over the next few weeks, the SVN Blog will be featuring posts that will focus on each of the top markets to watch for industrial, multifamily, office, and retail properties. SVN Advisors from selected top markets have provided their industry expertise regarding what to look out for in their specific market in the coming months. Don't miss out on these important insights – subscribe to the SVN Blog on the right side of the blog homepage.
---