SVN to coordinate bankruptcy auction of historic Audubon Place Mansion in New Orleans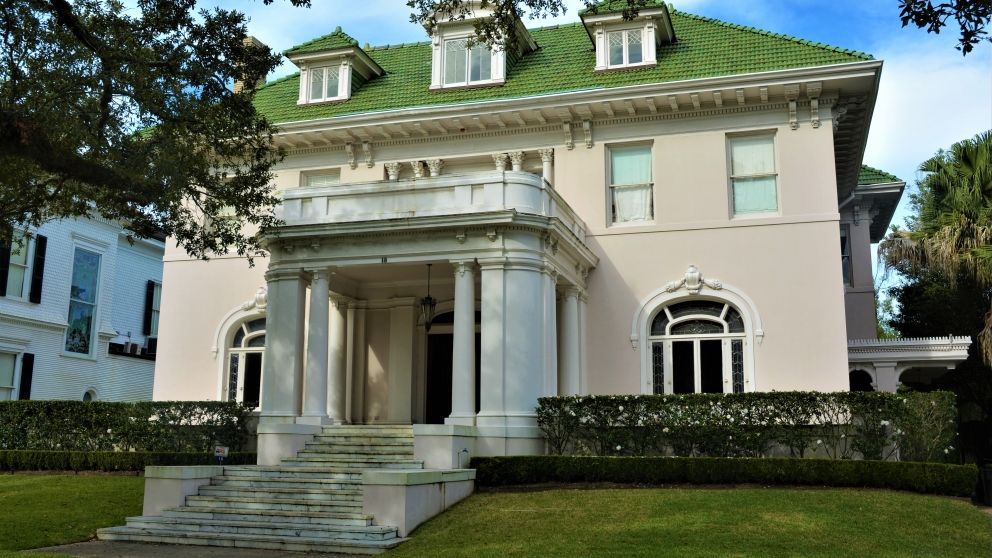 New Orleans, La. (November 27, 2018) – SVN Gilmore Auction & Realty Co. will hold a bankruptcy auction of the Audubon Place Mansion, a colonial-style home built in 1913. The bankruptcy auction will take place at 10 a.m. on Dec. 19 onsite at 18 Audubon Place in New Orleans.
Built by Saenger Theatre architect Emile Weil, the mansion contains more than 9,300 square feet, seven large bedrooms and five-and-a-half baths. It also includes a gourmet kitchen, sunroom, library, pool and a master bath featuring elaborate marble. The home's ample lot is 100 feet by nearly 200 feet.
"The details you see while walking through this home are strikingly beautiful, reminiscent of an earlier time in the city's history," said David E. Gilmore, CCIM, CAI, AARE, managing director of SVN | Gilmore Auction & Realty Co., a founding partner of SVN Accelerated Sales. "The mansion is in an area filled with historical significance, just off St. Charles Avenue, Audubon Park and Tulane University. This is a magnificent property in every way."
The Audubon Place Mansion is part of a prestigious, private community with a guarded entrance and 24-hour security. This home is one of the most exclusive addresses in New Orleans.
Interested prospects should contact SVN Gilmore Auction & Realty at 504-468-6800 to view the property by appointment. The sale is registered as Case No. 18-12232 with the Eastern District of Louisiana. Prospective bidders must be pre-qualified and make a $250,000 deposit by Dec. 17.
For information on bidding procedures and terms for this bankruptcy auction, call (504) 468-6800 or visit www.svngilmoreauction.com.
About SVN Accelerated Sales
SVN Accelerated Sales is a provider of date-specific sales and special asset solutions. It encompasses an elite group of local and regional accelerated marketing advisors throughout the United States who specialize in accelerated marketing services for commercial real estate assets. SVN Accelerated Sales offers the industry's most comprehensive spectrum of auction solutions — from rapid asset resolution and 30-day countdown asset sales to wide area and high impact/high promotion events. As part of one of the most recognized and reputable commercial real estate firms in the industry, SVN Accelerated Sales is supported by SVN International, which features 200 locations serving more than 500 markets. This relationship provides outstanding opportunities for SVN Accelerated Sales to serve clients needing to move assets in accelerated timeframes and creates significant value for buyers and sellers. For more information, visit SVN Accelerated Sales.
Contacts
David E. Gilmore, CCIM, CAI, AARE, managing director, SVN | Gilmore Auction & Realty Co., 504-228-6606 / gilmored@svn.com
Ken Zeszutko, Z Corp. PR / 321-213-1818 / kenz@zcorppr.com
---