SVN Gilmore Wins National Marketing Award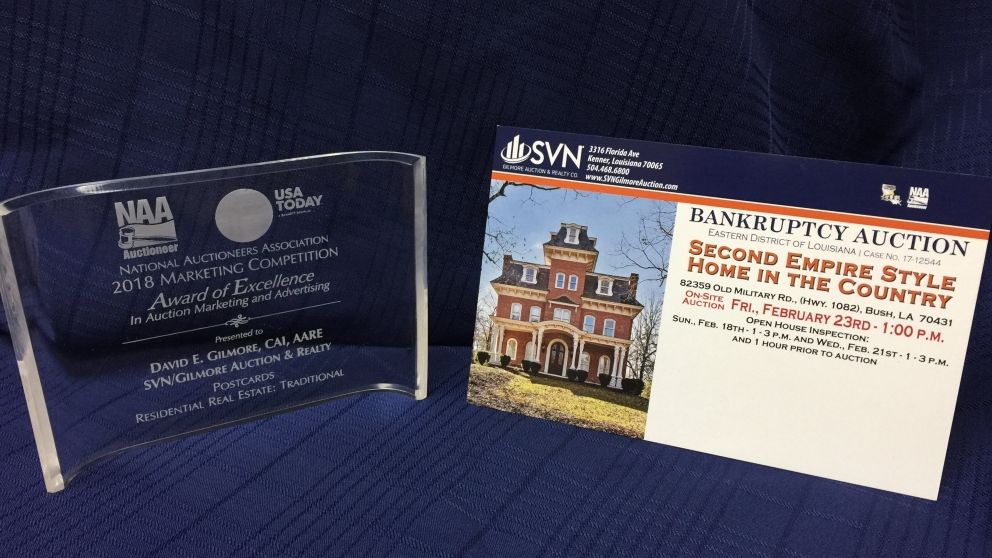 Kenner, LA: David E. Gilmore, CCIM, CAI, AARE, Managing Director of SVN Gilmore Auction & Realty was recently awarded the National Auctioneers Association 2018 Marketing Competition Award of Excellence Auction Marketing and Advertising in the category of postcards, residential real estate – traditional. The ceremony took place at the National Auctioneers Association annual conference and show, July 17 – 21, in Jacksonville, Florida. This is the latest of several national marketing awards won by the SVN Gilmore Team.
The winning postcard was utilized in a bankruptcy auction of a 5,964 square foot, 2nd Empire style home on 10.18 acres in Bush, Louisiana north of New Orleans.
---